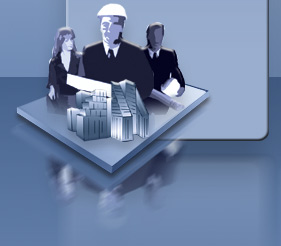 PARTNERS

JAMES F. MORTON, P. E.

101 N. Clinton Street

James F. Morton, P.E.

101 North Clinton Street

China Grove, N. C. 28023

Phone 704-857-0252

Fax 704-855-1133

JFMorton@AOL.Com

OBJECTIVE

Consulting opportunities with  progressive organizations including all phases of facilities acquisition, design, contracting, management, and maintenance.

CAREER SUMMARY

A progressive career including significant experience in hands-on construction, detailed engineering design in several disciplines, contract preparation, estimating, bidding, contract administration, project management, personnel management, budgeting, operation and maintenance of a large city-sized office/industrial complex.  Personal and leadership development supplemented by a private life of service and responsible positions in church, civic, youth and professional organizations.

EXPERIENCE

Design - Extensive facilities design experience with emphasis on land planning, civil and structural engineering, first order land surveying.  Additional experience in electrical, lighting, heating and air conditioning.  Residential, commercial, institutional and industrial.  Hands-on twenty years, responsible charge forty five years.

Planning - Identification of needs and thorough, detailed  analysis of programs, including financing to satisfy those needs.  Presented those programs to higher authority and provided supporting effort until implemented.  Exceptional ability to anticipate and "contingency plan".  Forty years total.

Construction Management - Extensive domestic and foreign experience in all phases of facilities acquisition -- design, drafting, specifications, estimating, contracts, inspections, supervision -- residential, commercial, institutional and industrial.  Office spaces, manufacturing plants, roadways, waterfront, bridges, airfields, schools.  Management of twelve construction offices assuring quality control for $200 million construction annually -- multi-sites, country wide.  Senior Construction Contract Manager for 25th ranked Architect-Engineer firm.  Total responsibilityfor Contract Administration of wide variety of quality projects.  Fifty  years total.

Facilities Operation and Maintenance Management - Conceived and conducted programs for operation and maintenance of facilities and small city-sized complexes ranging in value to $500 million.  Organized and directed 500 employees -- all trades and technical disciplines.  Utilities, buildings, production facilities, storage, railroad, roadways, forest management, deep water pier, helo port.  Extensive experience and positive results in energy conservation and pollution abatement.  Administered and maintained over 600 housing units.  Twelve years.

Personnel Management - Extensive experience in manpower requirements, identification, recruiting, selection, hiring, training, personnel administration.  Spearheaded cost efficient organization study resulting in 20% personnel reduction and annual $600,000 savings.  Labor relations including negotiation with exclusive bargaining unit.  Twenty seven years.

Financial Management - Budgeted and actively managed funding for program of operation and maintenance totaling $20 million annually and construction totaling $15 million annually.  Adept at setting priorities necessary due to limited and insufficient funding. Twenty  years.

PROFESSIONAL AND EDUCATIONAL

BSCE in CE, North Carolina State University 1956;  E. I. T. 1956;  Registered Land Surveyor (since 1960); Registered Professional Engineer (since 1964);  Formerly Licensed General Contractor;  Former Licensed Real Estate Agent;  Member, National Society of Professional Engineers.  Short Courses, Seminars and Conferences on a wide variety of subjects related to Facilities Management and Acquisition including Principals of Real Estate, Basic Computer Programming and Operation.  Senior Line Management School.

LEADERSHIP

Life history of civic participation and leadership -- Scouting, Church, Civitan, Jaycees and Rotary International -- Developed managerial skills while satisfying personal concern for other people and their needs.  Excellent health.  Married.  Four grown children.  Completed service in the United States Navy Civil Engineer Corps with rank of Commander.    Mayor, Town of China Grove, 1985-1995.  Director/Past President, Rowan County Chamber of Commerce. South Rowan YMCA Board of Managers.   Member, Rowan County Economic Development Commission.    President, China Grove Board of Trade. Member, Rowan County Tourism Authority. Governor, Rotary International District 7680.

o

DAVID M. MORTON, P.E.






704-857-0252 Office

704-857-3552 Home

410 South Main Street







China Grove, NC 28023

EDUCATION and CERTIFICATION


B.S. in Civil Engineering – N.C. State University 1982

Professional Engineer – North Carolina No. 28352
EXPERIENCE

August 2002 – Present

PARTNER, Morton Engineering, China Grove, NC.

Professional engineering firm offering full range of civil/structural engineering and construction management services

September 1993 - July 2002

DIRECTOR OF ENGINEERING SERVICES, Facilities Management, UNC-Charlotte, Charlotte, NC.    Managed in-house 11 man design team.  Negotiated and coordinated work of consultant A-E's.  Civil, structural, electrical, mechanical, plumbing, and architectural.  Coordinated campus mapping program.  Administered construction contracts.

July 1992- September 1993

CODES ENFORCEMENT OFFICER, Rowan County Codes Enforcement Office, Salisbury, NC.    Reviewed submitted construction plans for compliance with NC Building Codes and issuance of building permits.  Conducted field inspections.  Provided civil engineering design for various county airport projects.  Held level 3 Building, and level 2 Mechanical, Plumbing, Electrical, and Fire inspection certificates.

Apr 91 - Dec 91

PROJECT MANAGER/ESTIMATOR, Bonitz Contracting, Charlotte, NC.   Managed and estimated construction projects to $1 million.  Scheduled and coordinated the work of 30-40 men.  Negotiated material purchases and arranged for shipment.  Prepared billing to general contractor and approved payment to subcontractors.  Prepared and submitted shop drawings.  Negotiated contracts and change orders.  Worked with inspection offices to obtain building permits.

March 1989 - August 1990

PROJECT MANAGER/ESTIMATOR, A.L. Jarrell & Sons, Salisbury, NC.   Managed and estimated commercial, industrial, and institutional projects ranging to $1 million +.  Supervised project superintendent and foremen.  Scheduled work, procured materials, hired personnel, prepared shop and field drawings.  Negotiated contracts and change orders with owner/architect.  Obtained building permits and coordinated with inspector.  Developed computer estimating capability.

September 1987 - March 1989

OWNER, Morton Construction Services, China Grove, NC.   Residential renovations and additions, and commercial upfits.  Administrative services included home buyer inspections and commercial construction contract administration.

March 1985 - August 1987

CONSTUCTION CONTRACT ADMINISTRATOR, Clark, Tribble, Harris & Li, Architects, Charlotte, NC.   Administered all aspects of contracts ranging to $20 million.  Interpreted plans and specs, and reviewed shop drawings and material submittals.  Verified quantity and quality of work, and certified payment applications.  Prepared and issued bulletin drawings.  Reviewed cost change proposals and prepared change orders.  Engineering duties included site drainage design.

August 1982 - March 1985

CIVIL/ENVIRONMENTAL ENGINEER, Naval Air Station Oceana, Va. Beach, VA.    Prepared, reviewed, and approved plans, specs, estimates, and shop drawings.  Inspected work in progress.  Projected station growth, and developed projects and funding proposals to satisfy anticipated needs.  Administered programs for utilities conservation and environmental protection.  Chairman of base Energy Conservation Committee.  Supervised hazardous waste spill cleanup and disposal programs.  Managed landfill and sanitary sewer system.


CIVIC-

-Saint Mark's Lutheran Church; past Council and Finance Committee member, Youth     

Advisor, Property Committee Chair. 

-Planning Board Chairman, former member Zoning Board of Adjustments, Town of China Grove. 

-China Grove Rotary Club; past  President (twice).

-Board Member, Rowan Chamber of Commerce

-Board Member, South Rowan YMCA—Chairman 2008-2009

-Past President, China Grove Board of Trade

-South Rowan High School, Band Boosters President, Swim Team Booster

-Assistant Scoutmaster, BSA Troop 301.


Background


Cub Scout


Boy Scout and Explorer, Junior Assistant Scout Master


National Jamboree


Philmont Scout Ranch- Four Trips


              Wood Badge Leader



Silver Beaver Award